Liner Pencils
The possibilities are endless with our wide range of liner pencils. From natural lip makeup to nontoxic eye makeup, we can create the color and consistency your brand has been searching for. 
Explore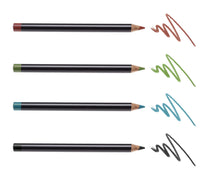 Containers & Packaging
We encourage brands to source packaging that is unique to their collection. However, we do offer a limited selection of containers to choose from. Feel free to contact us for our recommended list of suppliers.